Constance Fleuriot
pretty digital
Constance Fleuriot is an artist/writer/researcher/gamemaker creating gently subversive games projects and storyworlds as pretty digital, occasionally meandering on featherhouse.com She also runs @grrrlgames
---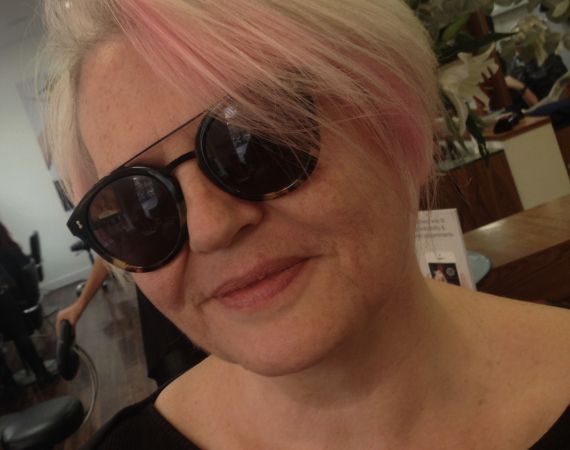 Projects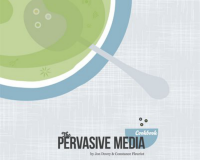 Want to cook up your own piece of pervasive media? Need inspiration? Take a look at our tasty collection to see what's possible.
---
Constance Fleuriot is an artist/writer/researcher/gamemaker. Her company pretty digital develops mostly family-friendly games that are quietly subversive. She is interested in creating storyworlds for her games that challenge social norms eg on gender. Her intergenerational co-operative game Kissy Kissy! was seed-funded by UKGames Fund in 2019 and is in development.
In real life she likes to develop projects focused on women, games and technology and co-founded GrrrlGames & WomensTechHub~Bristol. She also runs games design workshops and gamejams for all ages.
Constance was a founding member of the Pervasive Media Studio, working with Phil Stenton to set it to carry on some of the ideals of Mobile Bristol. She worked on an AHRC funded Knowledge Transfer Fellowship investigating the language, aesthetics and value of pervasive media with Professor Jon Dovey of UWE's Digital Cultures Research Centre. Their project aimed to capture the emerging practices of the collaborators in the Pervasive Media Studio network and culminated in spring 2012 with the Pervasive Media Cookbook, an online resource to help people get started with their own project ideas. 
 
A long time ago, back in the early days of handheld devices and clunky gps units, before wireless networks were everywhere in Bristol, Constance finished her PhD, worked at HPlabs and then as a Research Associate at Bristol University. She became a principal investigator on the Mobile Bristol Project investigating the social impact of emerging pervasive and mobile technologies. She also worked on the development of the Futurelab createascape website, a comprehensive and award-winning resource for pupils and teachers on how to use HPlabs mscape software in an educational setting.
With skills in user research, locative/pervasive media design and having worked with a variety of user communities, Constance still prefers projects that encourage people to move from consuming tech/games to being creative producers themselves. She still runs Grrrl Games to encourage women to get involved in making indie games and in 2018 led a games project about Suffragette History aimed at girls aged 13-18 for Bristol Women's Voice.
In her personal projects Constance likes to explore and challenge people's assumptions, and how designer biases become embedded in games, software and other technologies.
She was a Fellow of the Royal Society of Arts but is now a member of Bristol Games Hub and Women Tech Founders.
---