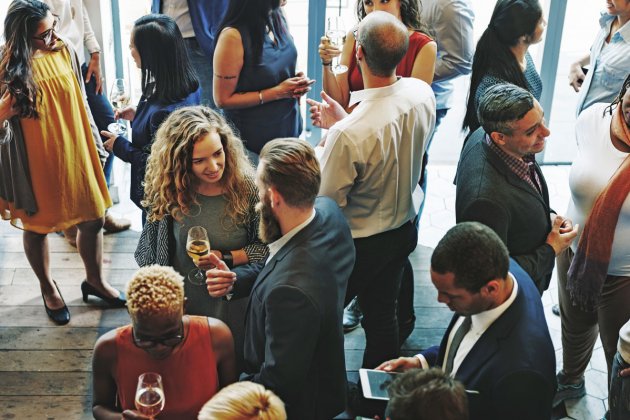 Watershed Corporate Support
Invest in the future by partnering with Watershed
As a Watershed Corporate Supporter you will journey with us to produce accessible and inclusive cultural experiences which fire up the imagination and bring people together.
---
As a Watershed corporate supporter, you will be investing in filmmakers, artists, creative technologists and communities, in Bristol and beyond – to help them take risks, explore important questions and create something wonderful.
Watershed is collaborative and we believe in the positive benefits of difference and diversity to create and develop ideas and programmes that are drawn from the widest pool of collaborators and partners. If you believe that there are ways to create a more inclusive and environmentally sustainable working environment and culture, then join us in a space where you will meet other corporate supporters to share thinking and ideas.
One place to see this in action is at our free First Friday networking drinks – held here at Watershed on the first Friday of the month – which are attended by organisations and people from a wide cross section of industries across the city.
If you are interested in your business becoming a corporate supporter, contact our Development Manager, Kat Watts, by calling 07874 879 889.
How you can support Watershed
Your donations can increase our capacity and enable greater access to creative activities for all.
Contact us to access opportunities to sponsor Watershed events and programmes.
Sign up to receive email invitations to First Friday each month.
Request further information
How we'll use your details
Watershed will only use the information you provide on this form to email you with information relating to Watershed Business Membership.
We are committed to protecting your personal information and being transparent about what information we hold about you. Please read our privacy policy for further information.
Each year Watershed offer ground-breaking cultural experiences and a world class cinema programme for audiences across the city and beyond. We are dedicated to supporting and developing young people in the creative industries and are home to a diverse community of cultural innovators producing creative projects that are seen around the world.
As a social enterprise and registered charity, we rely on funding from a wide range of funders and supporters to sustain the relevance and accessibility of our programming. 
'Opened in 1982, the place may now be into its fourth decade but it feels as vital to the city's creative heartbeat as ever.'
Bristol Post
Join a growing group of corporate supporters by emailing Watershed Development Manager, Kat Watts
Current Supporters
Bristol Media is an industry led organisation facilitating collaboration and growth within our region.
IMDb is the world's most popular and authoritative source for movie, TV and celebrity content.
TLT Solicitors LLP are a law firm supporting some of the UK's major institutions, high growth businesses and well-known brands.