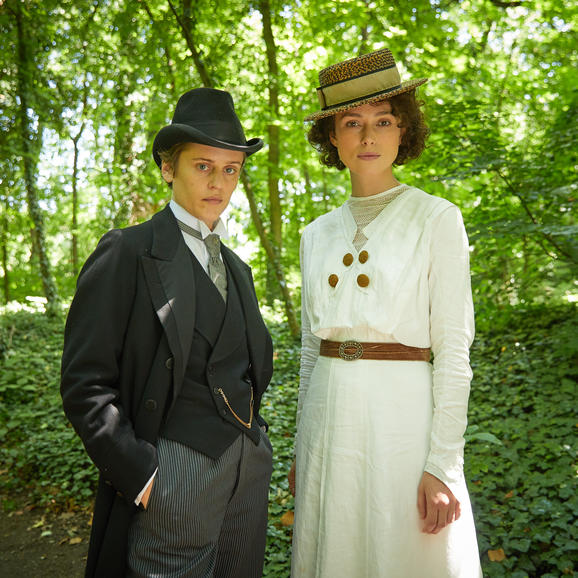 Cinema Podcast
Monthly cinema podcast with upcoming Watershed highlights
June 2019 Cinema Podcast
Mark Cosgrove, Watershed Cinema Curator, and Tara Judah, Watershed Cinema Producer look ahead to June 2019 at Watershed Cinema with their own personal highlights from the month.
Mark looks forward to Chilean director Sebastián Lelio's Gloria Bell – an English language remake of Lelio's own acclaimed 2013 film Gloria, with Julianne Moore as a divorced mother having a coming-of-age experience later in life. Both Tara and Mark highlight In Fabric – a visually rich, sensuous, surreal and funny story – and look forward to a season of brunches celebrating London's Scala cinema where In Fabric Peter Strickland's directorial voice was moulded.
Mark recommends new documentary about the life of super talented Argentinian footballer Diego Maradona and shares his thoughts on the director Asif Kapadia's compelling storytelling, whilst gently urging you, even if you are not a sports fan, to go and see this film.
And to finish Tara shares her enthusiasm for the cinematic treat that is the beautiful and moving Dirty God – a modern tale of a young woman piecing her life back together after an acid attack.
Subscribe in iTunes Download as MP3
May 2019 Cinema Podcast
This month Cinema Producer Tara Judah and Campaigns Manager Ti Singh focus on acclaimed French director Claire Denis' first english language science fiction film High Life. They discuss how the film explores the human condition, isolation and incarceration and talk about an accompanying season Lost in Space, which asks – what happens to humanity when you remove it from its context?
Tara & Ti also look forward to Woman at War a warmhearted and utterly unique look at an Icelandic eco-warrior juggling environmental action and foster motherhood; and vibrant american film Madeline's Madeline that captures and explores the process, ethics and boundaries of acting.
Subscribe in iTunes Download as MP3
You can also subscribe to the podcast as an RSS feed.
---