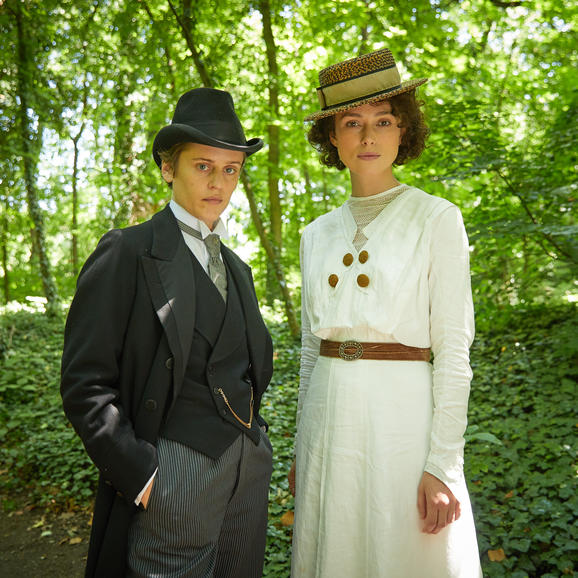 Cinema Podcast
Monthly cinema podcast with upcoming Watershed highlights
March 2020 Cinema Podcast
In this month's podcast Watershed Cinema Curator Mark Cosgrove and Cinema Producer Thea Berry look ahead to a packed month with plenty to get your eyes and ears into it.
March sees the start of Watershed's two month cinematic celebration Filmic. In this podcast Mark and Thea share insights, stories and anecdotes on the inextricable link between film and music through Filmic's two seasons of upcoming films – Era-Defining Soundtracks and FILM SC♀RES: Celebrating Female Composers.
They also talk about some of the month's upcoming new releases from the stark and compelling The Painted Bird to unique Brazilian near future sci-fi Bacurau.
Subscribe in iTunes Download as MP3
February 2020 Cinema Podcast
February maybe the shortest month of the year yet it contains a compelling wealth of cinematic joy, and a little bit of despair too. Mark Cosgrove, Watershed Cinema Curator, and Thea Berry, Watershed Cinema Producer share their recommendations and highlights for the month ahead.
First up they discuss why the long anticipated, sensational, Palme d'Or winning comedy thriller Parasite, is just so good. Also much anticipated is Portrait of a Lady on Fire in which they say something really special happens in they way it tells female stories.
Then they shine a light on Japan with highlights from the Japan Foundation season of films which search for happiness in Japanese society and prolific filmmakerTakashi Miike's brutal, bloody, and brilliantly over the top First Love.
On to the fast fashion world of Greed starring Steve Coogan which Mark suggests could be called Carry on Capitalism – a laugh packed critique of capitalism, which still manages to pointedly highlight its inherent inequalities.
They also recommend Mr Jones a story of journalism, truth and lies set in Stalin's Russia – a true story which influenced George Orwell to write Animal Farm.
And finally there's Little Joe in which Thea and Mark find an unsettling, fascinating and though-provoking vision of a near future in which a new plant can lifts people's moods.
Subscribe in iTunes Download as MP3
You can also subscribe to the podcast as an RSS feed.
---