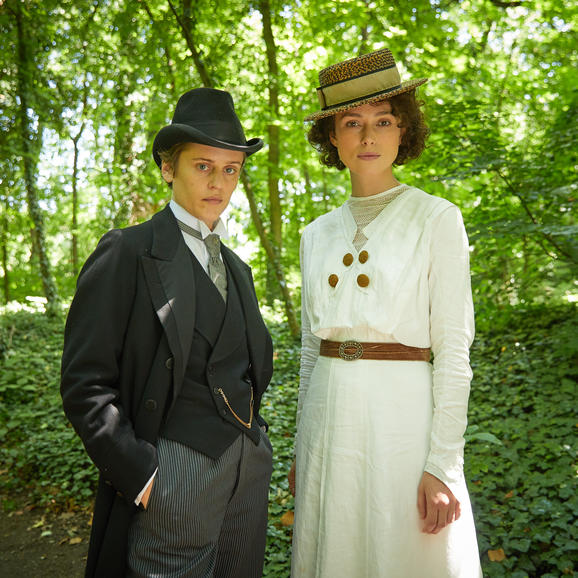 Cinema Podcast
Monthly cinema podcast with upcoming Watershed highlights
December 2020 Cinema Podcast
While the halcyon days of films being released into the cinema seem a distant memory and Watershed Cinemas were more closed than open, this month's podcast still finds a rich array of fantastic films to remember from 2020.
Mark Cosgrove, Watershed Cinema Curator, Tara Judah, Watershed Cinema Producer and Thea Berry, film programmer and producer, share their highlights of the year. Albeit some were only available through Watershed online and lacking in the convivial community of the shared viewing experience, they conclude there was still plenty to enjoy in film in 2020.
Subscribe in iTunes Download as MP3
November 2020 Cinema Podcast
In November's podcast Mark Cosgrove (Watershed Cinema Curator) and Tara Judah (Watershed Cinema Producer) ponder and refute October's news of the delay in the new James Bond film and how, as reported by some newspapers, its a harbinger of the death of cinema.
With cinema alive and well at Watershed, Mark and Tara share the films they are looking forward to in November. There are two films from Cronenbergs – a new restoration of the notorious Crash from David Cronenberg and Possessor from son Brandon Cronenberg. Crash was much attacked at the time, much to author J.G. Ballard's surprise as the novel was published 23 years earlier, even leading to statements in the UK parliament at the time and a life long ban from being shown in the London borough of Westminster. Mark and Tara retell the impact of this extraordinary 'depraved' sci-fi film at the time it was initially released and look forward to seeing it again on the big screen. Possessor shows that son Brendan has not chosen to break the Cronenberg mould too much – a near future sci-fi horror thriller that really gets under the skin – but he does so in his own distinctive way, offering a great chance to compare and contrast directorial visions.
They then discuss debut feature Relic – a story of three generations of women haunted by their expectations of each other and the eldest's developing dementia. A beautifully explored allegorical, female directed horror film; and wonder whether in future years this recent period will be remembered as the era when female directors in horror came into their own.
Tara and Mark then offer up some absurdity from distinctive Swedish director Roy Andersson, but are left divided. Is About Endlessnesss a masterful, Hopperesque painterly world of impeccable detail that reflects on the profound absurdity of life? Or an overly controlled, somewhat tedious, endless film that doesn't live up to the previous film outings from Roy Andersson? Only you can decide.
With a few final recommendations from Mark and Tara for must sees, that's all for this month.
Subscribe in iTunes Download as MP3
You can also subscribe to the podcast as an RSS feed.
---