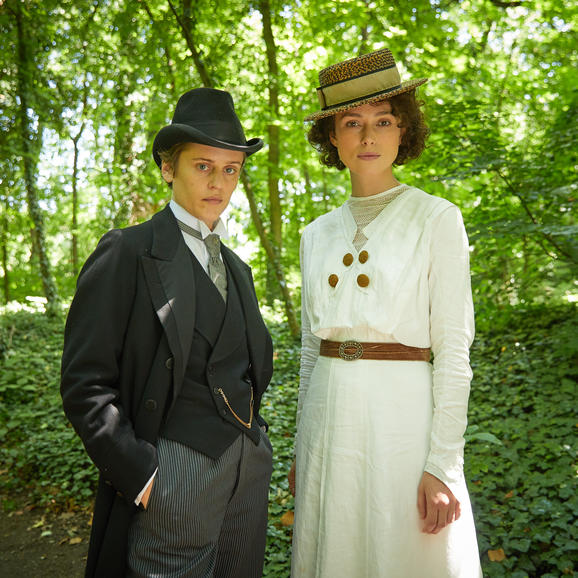 Cinema Podcast
Monthly cinema podcast with upcoming Watershed highlights
May 2019 Cinema Podcast
This month Cinema Producer Tara Judah and Campaigns Manager Ti Singh focus on acclaimed French director Claire Denis' first english language science fiction film High Life. They discuss how the film explores the human condition, isolation and incarceration and talk about an accompanying season Lost in Space, which asks – what happens to humanity when you remove it from its context?
Tara & Ti also look forward to Woman at War a warmhearted and utterly unique look at an Icelandic eco-warrior juggling environmental action and foster motherhood; and vibrant american film Madeline's Madeline that captures and explores the process, ethics and boundaries of acting.
Subscribe in iTunes Download as MP3
April 2019 Cinema Podcast
Mark Cosgrove, Watershed Cinema Curator, and Tara Judah, Watershed Cinema Producer, share their picks from April in cinema. The Sisters Brothers is first up and is a classic Western from French director Audiard. Then we're off to Glasgow for the toe-tappingly good Wild Rose and the story of one woman's dreams of singing all the way to Nashville. Next it's off to Italy for Happy as Lazzaro a magic-realist fable about modern Italy, greed and corruption directed by Alice Rohrwacher; a filmmaker that lights up your life with exciting cinema. Mark and Tara then look forward to Rafiki a ground breaking film about hidden love and the first Kenyan film to be selected for Cannes film festival.
Finally ahead of a twelve film retrospective of Japanese director Hirokazu Kore-eda through April and May they share what it is that makes his filmmaking so unique and look forward to some of the films screening at Watershed.
Subscribe in iTunes Download as MP3
You can also subscribe to the podcast as an RSS feed.
---