Season
Limina VR Weekender
We are proud to present the inaugural Limina VR Weekender, an opportunity to discover a range of world-class, artistic VR experiences right here at Watershed all curated by Pervasive Media Studio resident Catherine Allen and her new VR company Limina Immersive. Join us for a VR session at the UK's first VR-only arts festival and help us in our mission to get VR where it belongs, in front of you our audience.
From cutting edge dance, to a VR wildlife safari, to a trip through a surrealist painting, this weekend of immersive experiences will open your senses to an emerging new world of creative potential. The weekend kicks off on Friday evening with a discussion exploring how we 'read' VR; how to unpack a VR experience critically and how to discover its layers of meaning. This discussion is then followed by Wonderful You, (created by Bristol-based VR pioneers BDH Immersive), a virtual reality journey through the strange world of your developing senses; sight, sound, touch, taste and smell.
Throughout Saturday and Sunday we'll be presenting different VR Sessions, which delve into a particular theme that transport you on a unique journey. Each of these sessions will be approximately an hour long and will include a selection of VR experiences followed by a post-show discussion with Catherine Allen, curator of The Limina VR Weekender.
Over the weekend a panel of expert judges will be selecting the winner of the inaugural Limina Creative VR Award. After the festival has come to a close, the jury will have opportunity to reflect and decide on the winner and we'll be announcing the results the following week. The award will be presented to the VR experience that the jury considers to demonstrate the most artistic potential, taking into account your audience feedback.
Useful Information
Tickets: £12:00 full / £10:00 concessions / 24 and under
You can buy tickets to a single session, each of which will feature two or three VR experiences exploring a particular theme. Get a 10% discount on the total if you book for two or more sessions.
You must be 16 or older to take part in the Limina VR Weekender.
The Limina VR Weekender is co-production between Limina and Watershed.
With thanks to our partners ImmerseUK, Wide VR, ITR Events and UWE's Digital Cultures Research Centre.
Please read our Guidelines and FAQs about taking part in a Virtual Reality session at Watershed.
Previous screenings & events in this Season
Fantasy and Surrealism
Sold Out
Film
Sit back, relax and let these three surreal trips wash over you as you discover some of the latest work from a selection of the world's most creative VR studios.
Passion, Love and Loss
Sold Out
Film
A whirlwind journey through intimacy, passion, joy, love, lust and loss. Experience a 360 view of modern relationships with these evocative VR films.
Childhood Adventure
Sold Out
Film
Reconnect with your inner child. Lose yourself in these two uniquely imaginative and adventurous experiences from Senegal and France.
Wildlife and Mozart
Sold Out
Film
From a safari reserve in South Africa to the Cathédrale de Saint-Ome in France via a Scandinavian forest, this session explores our emotional relationship with wildlife through film and the music of Mozart.
The Dark Sea
Sold Out
Film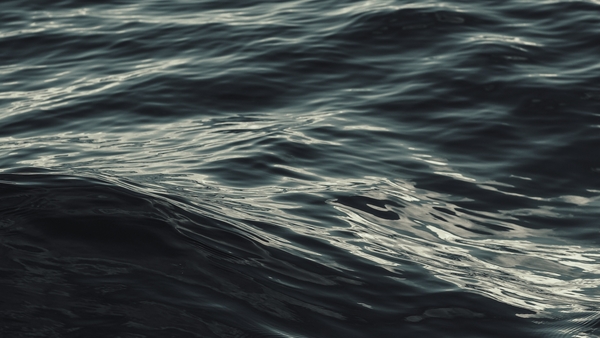 Two powerful and emotive VR experiences from Aardman, the BBC and The Guardian that offer a first-hand perspective on the bleak plight of today's refugees.
Wonderful You
Sold Out
Film
A virtual reality journey through the strange world of your developing senses; sight, sound, touch, taste and smell - learn how we develop our senses, and meet your unborn self. Narrated by Academy Award® winner Samantha Morton.
How to 'Read' VR
Sold Out
Talk
Start the Limina VR Weekender by joining in this evening of talks and discussion that explores the medium of VR and what it means. Chaired by Catherine Allen, Curator of the Limina VR weekender.