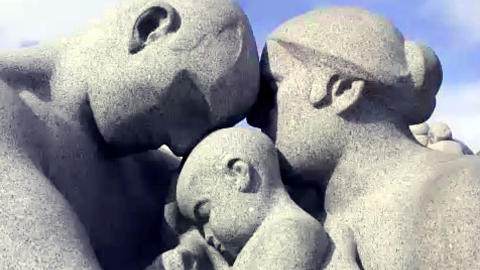 Love: A Digital Storytelling Workshop
A digital workshop for European learners aged over fifty that resulted in a collection of short films themed around love.
In June 2011 Watershed hosted an innovative workshop which had been designed for European learners aged over fifty who were interested in learning about digital media, meeting people from different cultures and wanted to use digital technology to tell stories in a creative and personally meaningful way. The participants were from across Europe, hailing from Norway, Portugal, Slovenia, Iceland, France, Germany, Lithuania, Belgium, and the UK. They visited Bristol to learn how to use technology and explore and share their stories of love.
The result was a collection of short films that used personal archive material like photographs to tell stories about the makers' own life experiences. Using sound, photos, images and objects and video editing software, participants each created a short film based around the universal theme of love. Working together as a group, they received training in story and script development, audio and image capture, and video editing. The workshop was aimed at those with little or no experience of working with digital media. The workshop aimed to introduce technology that was intuitive and easy to use to ensure that participants increased their skills and confidence, enabling them to discover how new technologies can add value to everyday experience.
The workshop was facillitated by Mandy Mcintosh, Glasgow-based visual artist and creative director of Ham and Enos.
Related links:
Love Workshop Blog
Memories and Mediascapes
Ham and Enos
Grundtvig
Love – A Digital Storytelling Workshop was funded with support from the European Commission under the Grundtvig Lifelong Learning programme. This publication [communication] reflects the views of the author, and the commission cannot be held responsible for any use which may be made of the information contained therein.
Ended in July 2011
---