Heartfelt
Rusty Squid Ltd
Heartfelt takes us on a journey of stirring emotion and adrenalin; as musicians play, cardiac sensors monitor their hearts, transmitting their heartbeats into our hands.
---
Made by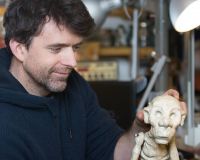 David is a co-founder and artistic director of Rusty Squid
---
Silas is one of our Graduate + New Talent Residents, and is founder of Reach Robotics, an entertainment robotics company.
---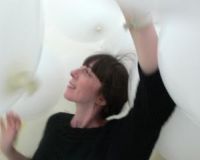 Helen graduated from UWE in 2012 with a degree in Design: Materials, Process, Context. Her work combines an interest in data collection with a fascination for transient environmental phenomena.
---
The pulse of a violinist, racing in your palm. 
Through touch, we instinctively recognise and connect, and a uniquely intimate musical experience unfolds. In his later years, Beethoven was completely deaf, turning to other senses – real and remembered – to write his music. In the age of digital music, Heartfelt puts us in touch with the warm bodies that play it, returning us to music's essential humanity. 
HEARTFELT is a fully immersive performance of Beethoven's String Quartet in A minor, Op. 132 that combines sound, light and touch, where the Sacconi Quartet put their own feelings, quite literally, in the hands of the audience.
HEARTFELT sees the Sacconi Quartet push the boundaries of chamber music performance in a unique collaboration with robotics designers Rusty Squid and interactive lighting designer Ziggy Jacobs-Wyburn.
Combining live musical performance with robotics and responsive lighting, HEARTFELT is a radical reinterpretation of this iconic Beethoven quartet. Enter a space where the boundaries between performer and audience are dissolved; connect with a performer's heartbeat through light and haptic technology. The performance toured the UK in the summer of 2015 to venues such as the Spitalfields Music Festival, London and Lichfield Music Festival and Bristol Proms.
The concept for HEARTFELT grew out of Hack the Quartet, a two-day hackathon produced and hosted by Watershed in July 2013 in association with The Sacconi Quartet, Bristol Old Vic and Universal Music Arts and Entertainment as part of Bristol Proms
This is where Silas Adekunle of Reach Robotics meet The Sacconi Quartet and creative producer Ana Tiquia and the idea was born.
---
Studio themes
---
Links
---