What's on Today Thu 15 Nov
Widows 15
Film
From Oscar®-winning director Steve McQueen (12 Years A Slave) and writer Gillian Flynn (Gone Girl) comes this stark yet ferociously entertaining heist thriller about four women who refuse to submit to their circumstances when left with the consequences of their dead husbands' crimes.
Peterloo 12A
Film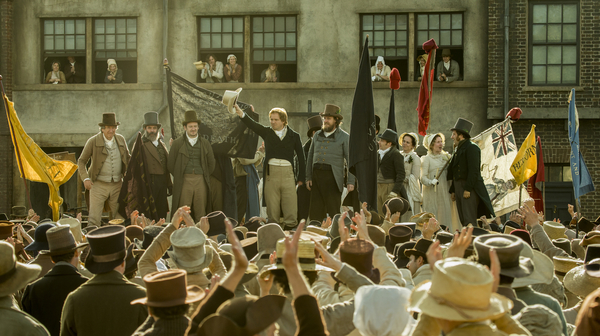 Mike Leigh is at the pinnacle of his powers depicting a rousing tale of working class uprising and its violent suppression in Manchester in 1819, in a clash that would fundamentally change Britain forever.
Wildlife 12A
Film
Actor Paul Dano makes an impressive directorial debut with this elegant 1960s-set melodrama, an adaptation of the Richard Ford novel starring Carey Mulligan and Jake Gyllenhaal as a couple on the rocks.
See what's on this week