What's on Today Tue 22 May
Jeune Femme 15 (S)
Film
Léonor Serraille's sensational feature debut (winner of Cannes Camera d'Or) is a livewire character study of a chaotic, impulsive thirty-something Parisienne woman struggling to find her place in the world following a break-up.
Redoubtable 15 (S)
Film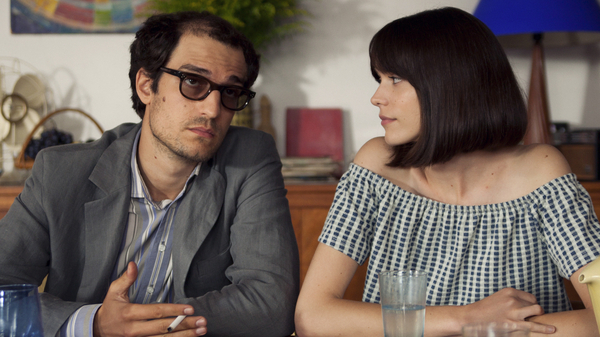 Michel Hazanavicius (the Oscar®-winning director of The Artist) delivers a brilliantly realised portrait of iconic French director Jean-Luc Godard, his inspirations, romances and philosophy.
The Young Karl Marx 15 (S)
Film
Raoul Peck (I Am Not Your Negro) returns with this intelligent period drama about the early days of the friendship between Karl Marx and Friedrich Engels as they struggle to establish the Communist League and complete the Communist Manifesto.
Read More - The Young Karl Marx Book Tickets for The Young Karl Marx
Tully 15
Film
Charlize Theron gives a fearless performance as a woman snowed under by motherhood in this latest comedy from Jason Reitman and Diablo Cody, the directorial/writing team behind Young Adult and Juno.
Revenge 18 (PS)
Film
French director Coralie Fargeats' explosive debut is a gory, high-octane feminist revenge thriller that offers a bold new take on the controversial rape/revenge genre with a particularly gory tilt toward the latter half of that equation.
Funny Cow 15
Film
Maxine Peake gives a formidable, fearless performance as an aspiring female comedian trying to make it in the very male dominated (not to mention extremely politically incorrect) world of 70s and 80s Northern working men's clubs.
See what's on this week