Recently joined
Investigating the environmental impact of digitalisation
Recently joined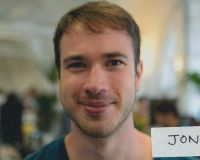 Jon is a User Experience Designer researching novel interactions, regenerative materials and speculative futures that could highlight better outcomes for us and the planet through a critical making practice.
---
Nik Rawlings is a Counter Tenor vocalist, Artist and DJ/Promoter.
---
Kathy Hinde is an audiovisual artist whose practice embraces open methods and evolving processes. She is searching for more embodied connections between humans, other species and the earths systems.
---